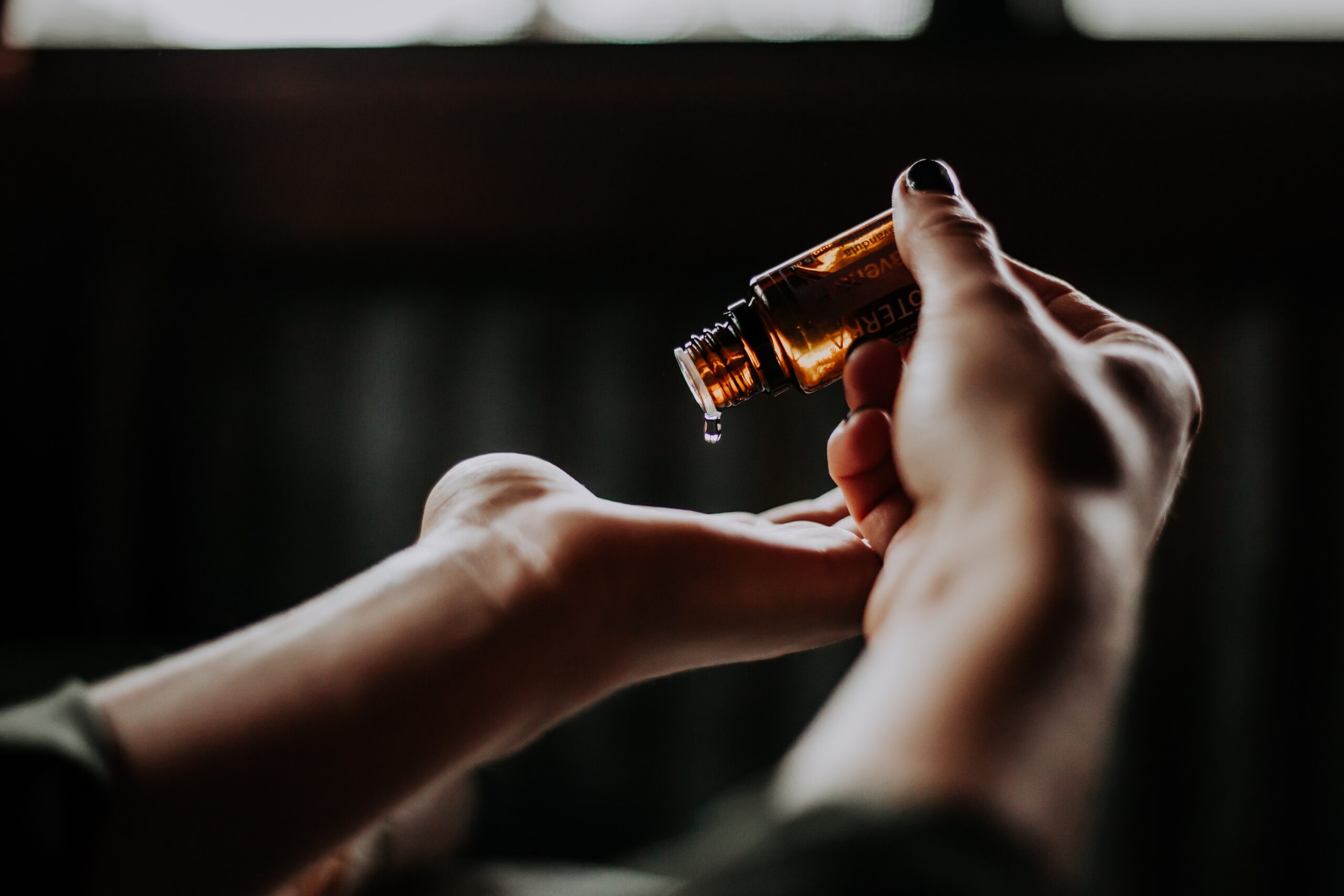 Healing with oils
Relaxing, healing and stimulating your senses of touch & smell with Aromatherapy.
Aromatherapy is a holistic healing treatment that uses natural plant extracts to promote health and well-being. Aromatherapy uses aromatic essential oils medicinally to improve the health of the body, mind and spirit. It enhances both physical and emotional health. Aromatherapy is thought of as both an art and a science. Recently, aromatherapy has gained more recognition in the fields of science and medicine.
Triggering our sense of smell with those powerful organic oils in combination with stepping into our felt sense by touch is healing many ailments. A long forgotten power from our plant kingdom that is luckily more and more rediscovered for healing and prevention.
Symphony of the cells & AromaTouch with DoTerra organic oils
Boost your immunity and lower your stresslevels with Aromatouch or a special healing session with oils for many needs.

AromaTouch and Symphony of the cells is Combining 8-12 oils that are being applied to your body for resp. Supporting the immune system and to relieve other chronic ailments. Gentle massage with essential oils, a fixed order of 8 oils or more to boost up your immunity and lower your stress-level.
Reliefs or benefits:
manage pain
improve sleep quality
reduce stress, agitation, and anxiety
soothe sore joints
treat headaches and migraines
alleviate side effects of chemotherapy
ease discomforts of labor
fight bacteria, virus, or fungus
improve digestion
improve hospice and palliative care
boost immunity
Essential oil- workshops
Learn more how to heal yourself with essential oils or create your own favourite oil-blend. Oils can be blended by Yoga Hands to your choice in rollers or sprays for different emotions and usages. Fill out the contact form with your request or to plan a workshop or (group)session to learn more how to use the plant medicin to your benefit.
In every session there will be DoTerra essential oils added to your needs